COMMUNICATIONS, AUDIO PRODUCTION, & GRAPHIC DESIGN — TECH & CULTURE
2022
hello and welcome to
The Drive Team Podcast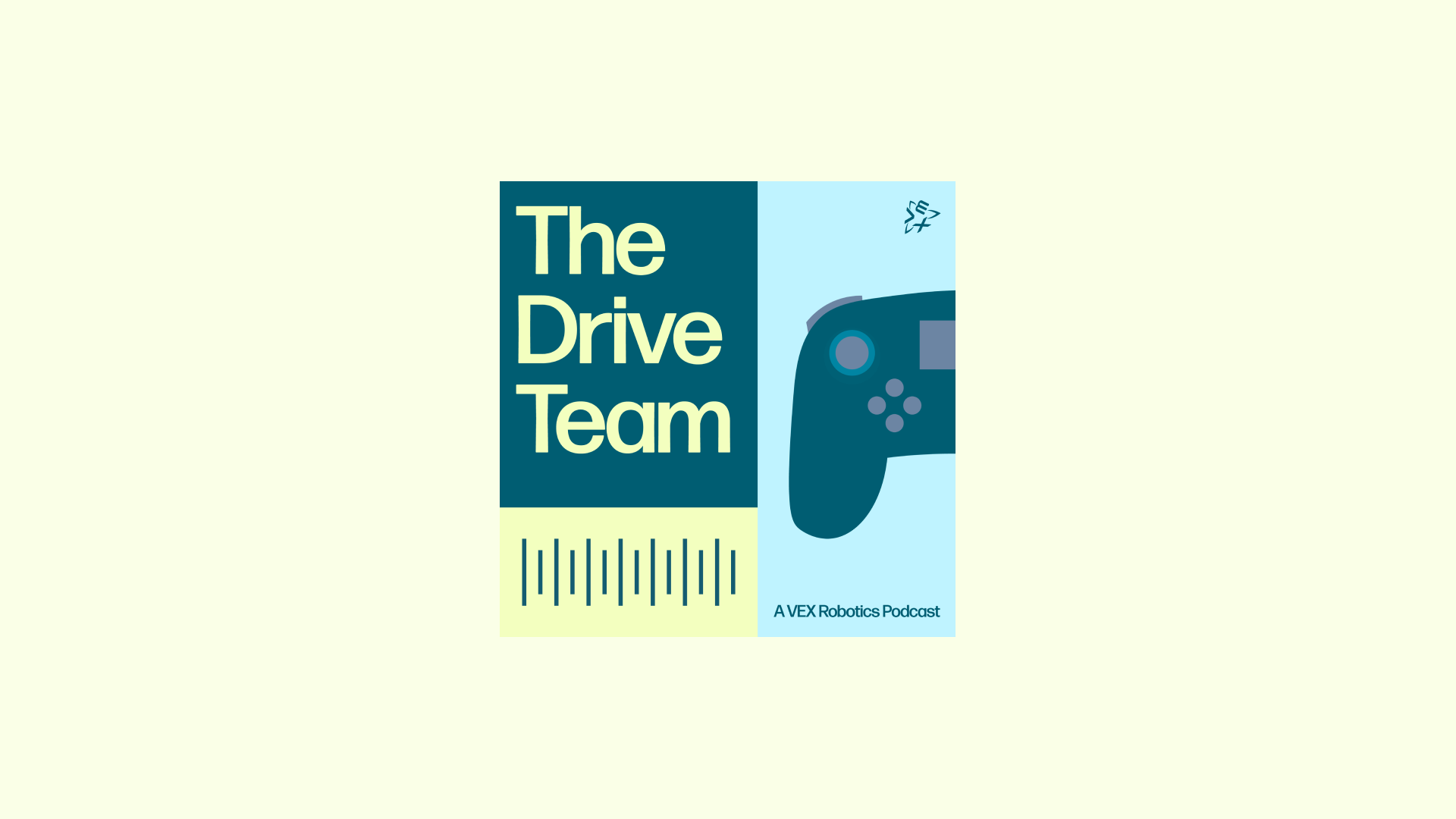 Overview
Interested in the VEX Robotics Competition? Want to hear from fellow competitors and mentors? Excited about this season's game? Join Winston and Ev from the Vex Ontario Server as they interview members of the VRC community, analyze competitions, and discuss game strategies. Each episode will host a special guest to talk about their journey in robotics, as well as some tips and tricks in the world of VEX Robotics.
Details
Major Platforms
Spotify, Apple, Youtube
Audio Production
Adobe Audition
Graphics & Logo
Adobe Illustrator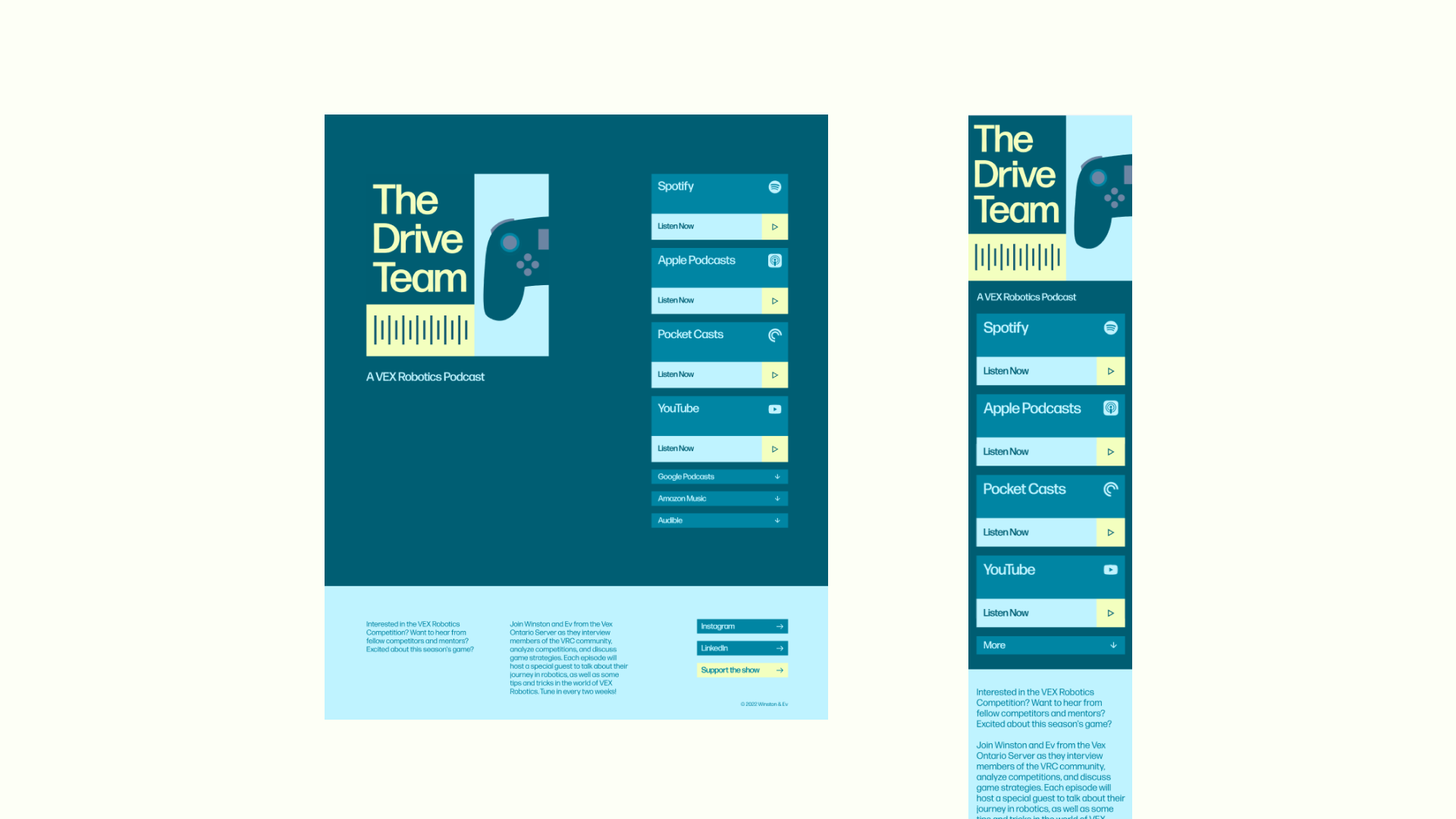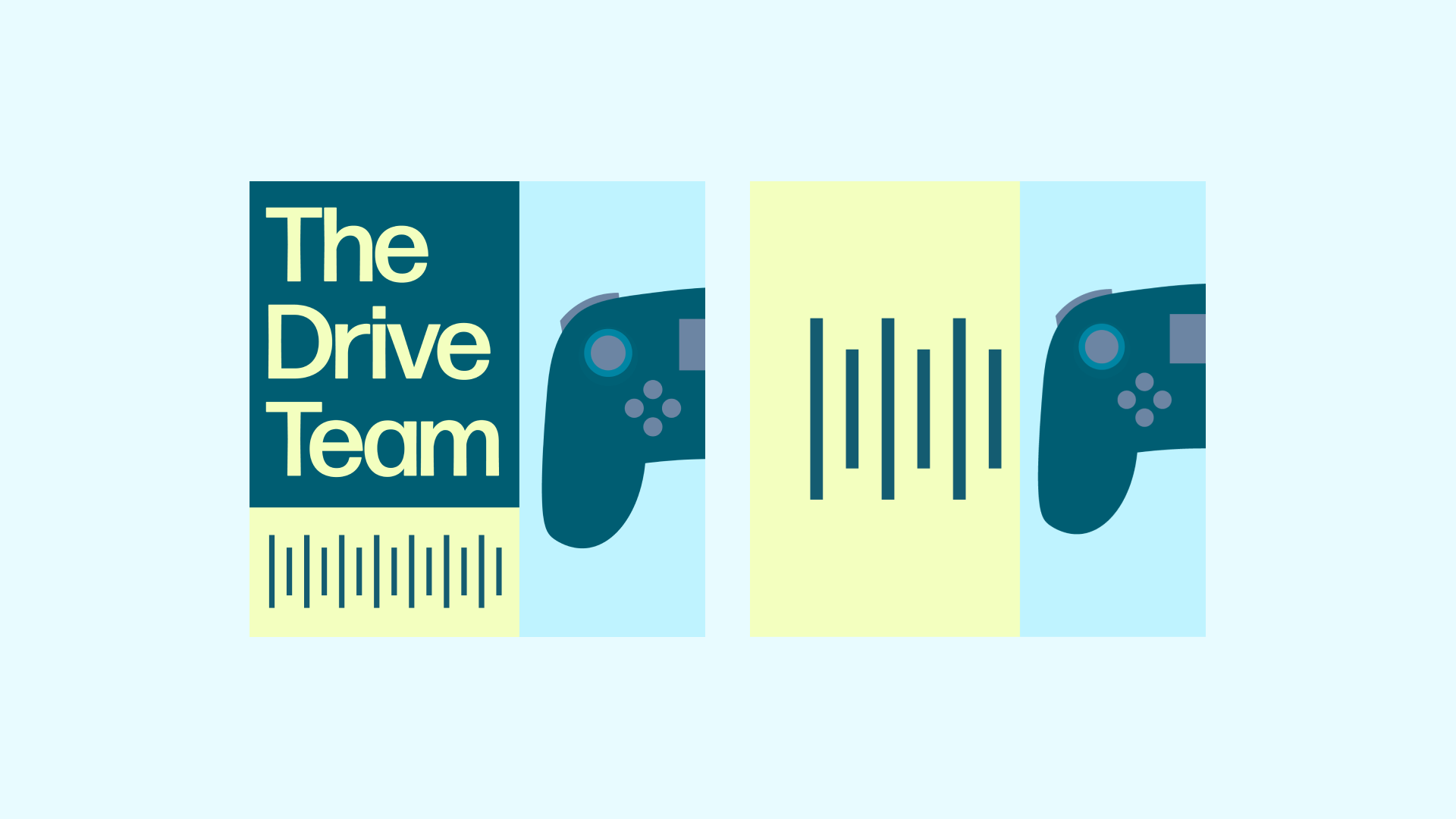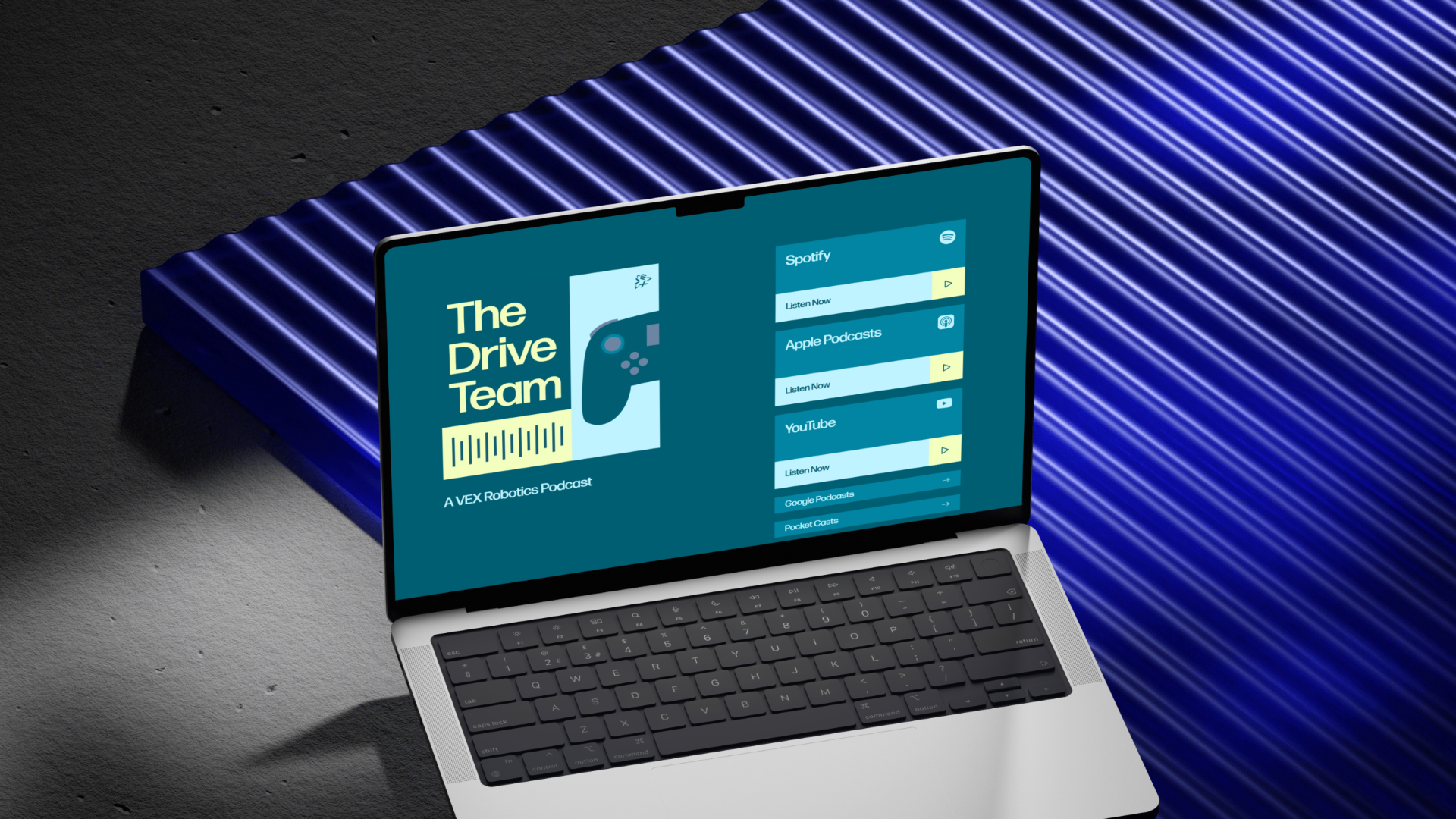 The Drive Team Podcast is a show that brings in people from the competitive robotics community to talk about their robotics journeys. People with many years of experience all have a different background and a different story and sharing that with the world is very interesting and inspirational.