UI DESIGN — TECHNOLOGY
2023
work in progress
Elapse App Design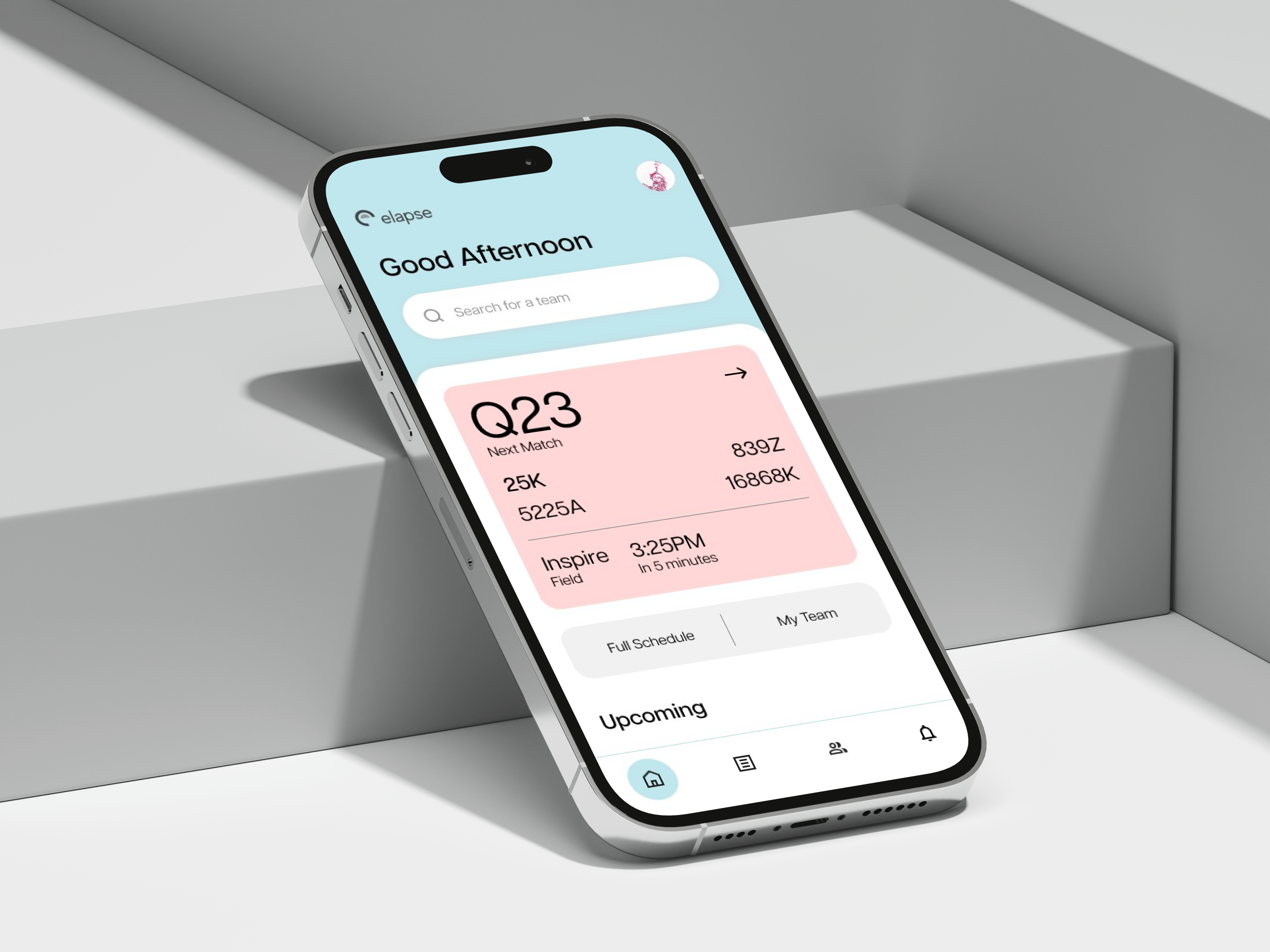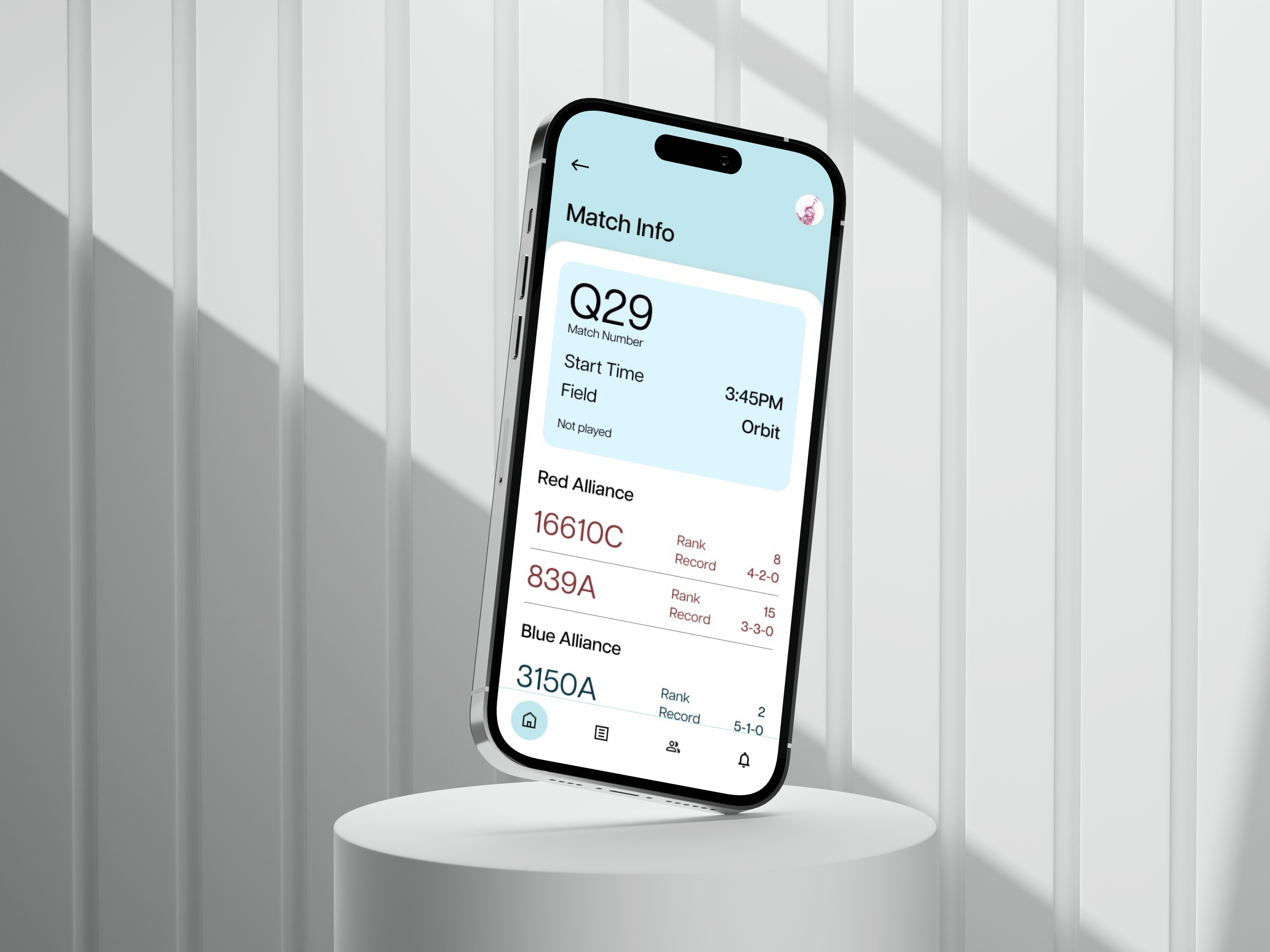 Overview
A feature rich app paired with a sleek design is what will make the Elapse app a must have at Vex Robotics Competitions. The app is designed to provide the most important information to competitors at a glance while adding on innovative features like live schedule, tournament announcements, and a chatbot. Users will be able to access the app on mobile devices or computers.
Details
Activity
Vex Robotics Competition
App Status
In Development
Key Features
Schedule & Scores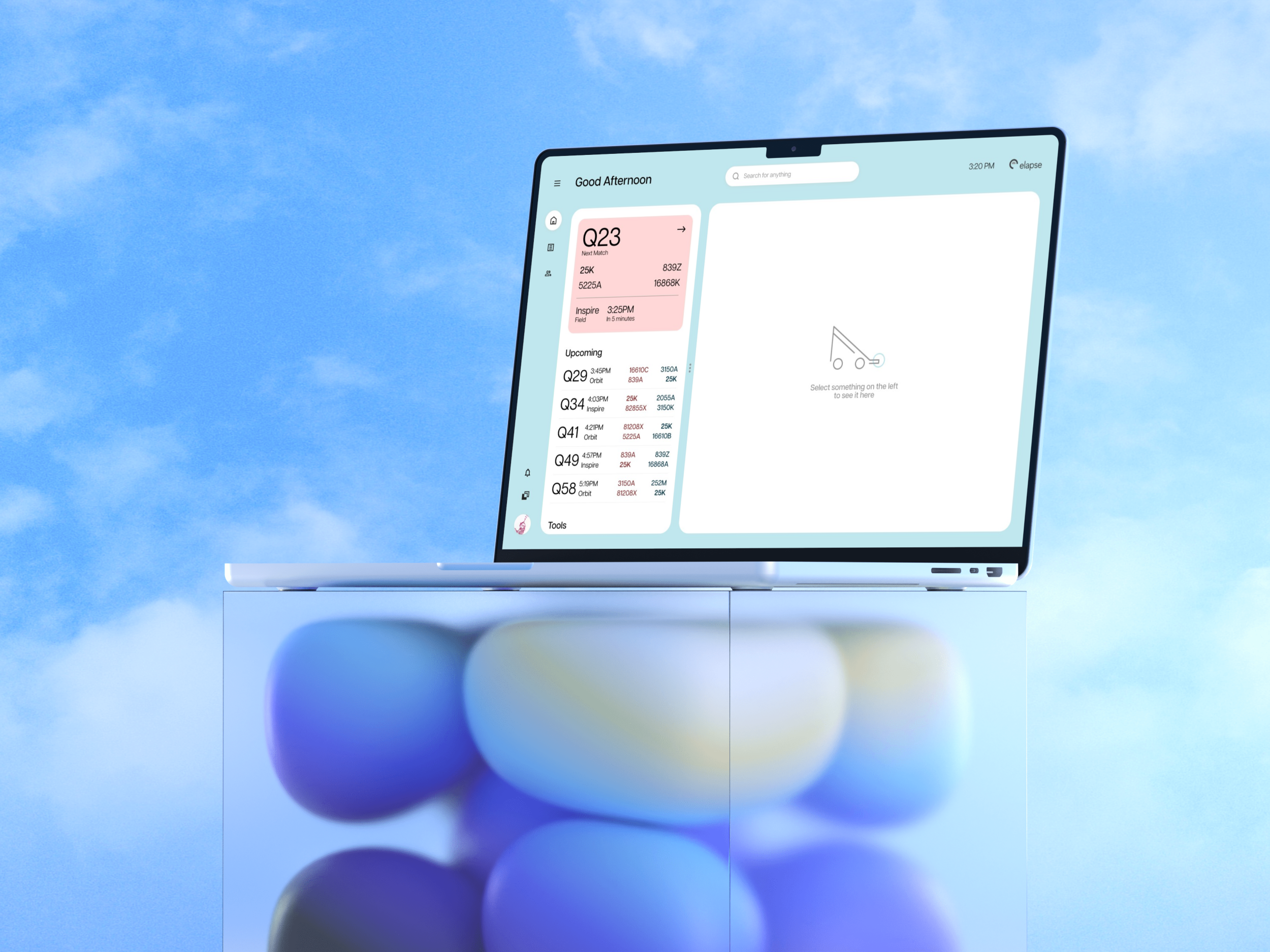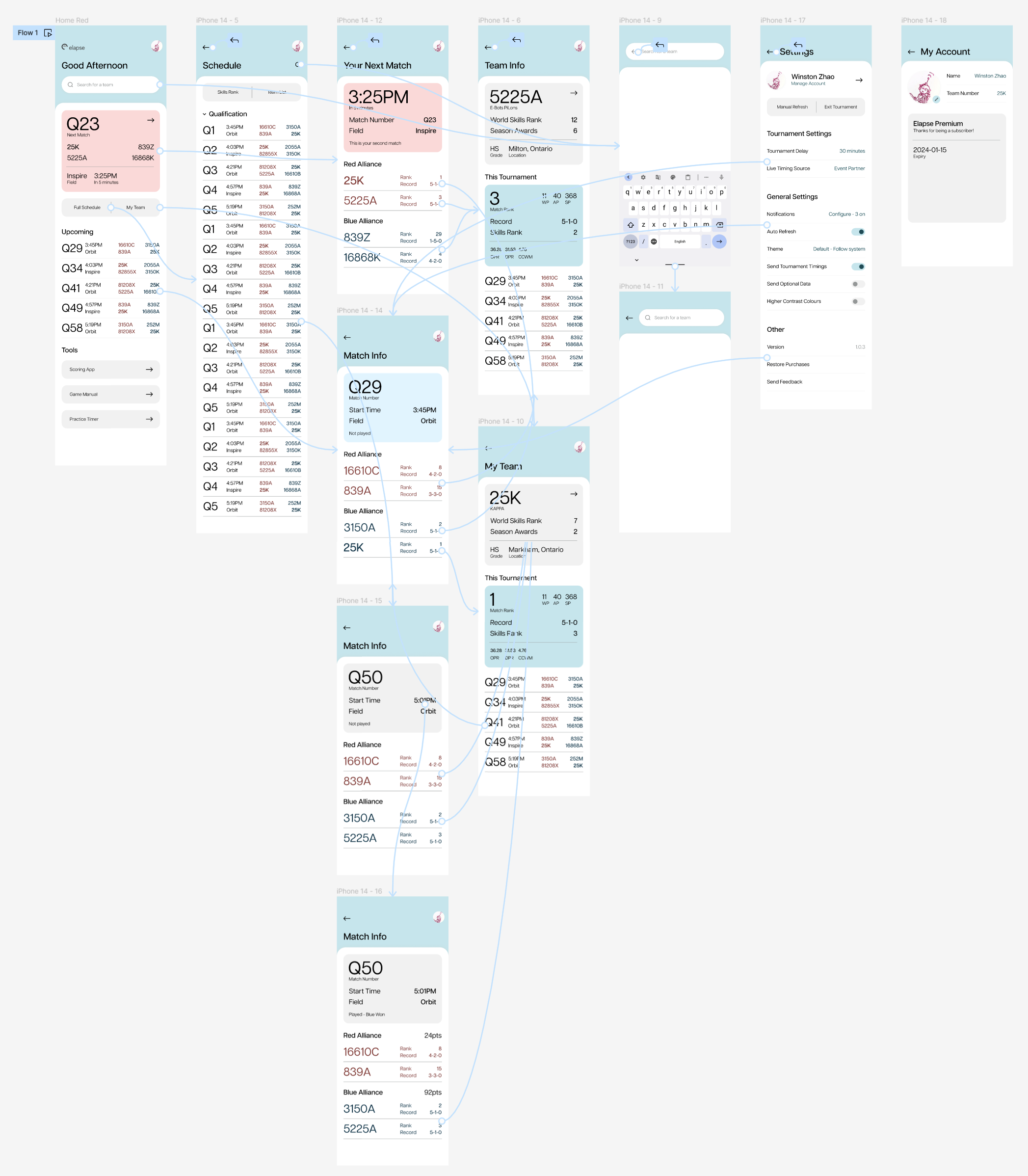 As someone who competed in the Vex Robotics Competition for four years, I know just how important time management is at each tournament, and how much effort one needs to put in just in terms of logistics at each tournament. There were also many shortcomings at tournaments, like delays and inaudible announcements. That's where the idea of the new Elapse app was born, right in the heat of the competition!

Three key problems were identified: the current official tournament schedule app's poor user experience, inaccurate match timings due to delays, and difficulties for the tournament organizers to announce information to everyone. The current tournament schedule app has a poor user experience since multiple taps are required to find information, and vital information is spread out over multiple different screens. The app also has feature differences comparing iOS to Android. At Vex Robotics Competition tournaments there are often technical difficulties and other delays that skews the originally planned match schedule. Unfortunately, the schedule is not updated with these delays, so finding the actual time of your next match is usually difficult. Tournament organizers frequently make announcements, but currently this is done by just a microphone. If one is not close by or is too caught up amid all the competition, they may miss the announcement completely.
To solve these defined problems, the Elapse app will offer a clean, at-a-glance user experience, a personalized live schedule, and a live tournament announcements feed. The Elapse app puts important, personalized information on the home page, providing competitors with an easy way to check their next match, search for teams, and access tournament announcements. Important text is large and bold, and colours are used to deliver information in a beautiful way. For the live schedule, similar to how a bus timing app works, the Elapse app will calculate the delay of the tournament based on crowdsourcing and match result upload times. Tournament organizers will also be able to manually input the delay through a special Event Partner Portal. Finally with tournament announcements, tournament organizers can broadcast messages and pictures to all users through the portal as well.

The Elapse app is currently under development and is a work in progress. The app will be a web-based application to run phones, tablets, and desktop environments. Data will be cached offline for spotty connections, and user will be able to get the app through platform specific stores. If you have experience in web application development using NextJS and are interested in working on this project, please contact me at [email protected].